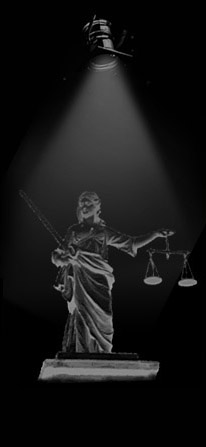 Follow us on Twitter


Why a "real" story about the Damnation of Adam Blessing? For the benefit of the handful of people, who over the years have gone online to "search" the above. Apparently, there are actually people out there who are still able to recognize art when they see it, and in fact seek out obscure music, films, etc. Unlike the vast majority of society that seems to believe that the only things of value are that which corporate America insists you must have. (Commercial success equates to artist merit). Can you imagine if there had been "American Idol" back in the day? I wonder how Simon would have liked Bob Dylan or Janis Joplin?

In addition to my vivid recollections I call "Damnation moments"- what it was like for me growing up in a band that was not only signed to a major label, but opened shows for the likes of Eric Clapton, Janis Joplin, Alice Cooper, Grand Funk, Ten Years After, and Traffic- just to name a few. You will also find photos of the last gig The Damnation of Adam Blessing would ever play, (September 29, 2000), plus a few shots from the Rock N' Roll Hall of Fame gig (view videos in the Abyss of Infamy section), (September 27, 00), and the first promo picture of the band after signing to UA. (1969)

As stated at various other sites with information about the Damnation of Adam Blessing, I was indeed in prison for a considerable period of time. 18 years, actually. Well, ok James Frey, it was actually 17 years and 10 months, (sorry I lied, Oprah!).

In January of 1982 I was involved in a domestic shooting, at which no one was permanently injured. Inspite of having no prior criminal record, (except for that Glory album), I was sentenced to 27 years in prison. I'd like to share with you an excerpt from my upcoming memoirs titled, "Illusions of Justice".

Weep for your Children
written by Ray Benich copyright 2019 ASCAP
This track was originally recorded as a demo to show the new band (2018 version) heard here, https://www.centerforrockresearch.com/ how the song goes. Therefor out of necessity I play all the instruments. I like the track because of all the space, and dynamics as cords just hang in the air, plus the awesome production by Frank Pripic made me want to share it with you guys. Ray Benich, 2020
| | |
| --- | --- |
| | Dedicated to Larry Leak, (on right) seen here with Ray, arriving back stage at the Syracuse Memorial Auditorium, June 1970 as the Damnation of Adam Blessing opened for Grand Funk. |


(or download a hi-res Quicktime version here)


(or download a hi-res Quicktime version here)
Upper left, Ray Benich on stage at the Rock N' Roll Hall of Fame gig.
All Rights Reserved, Copyright 2008