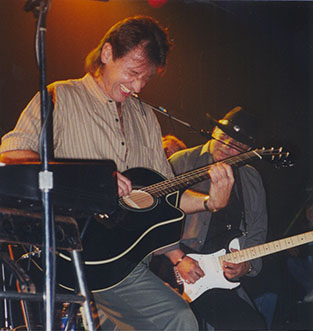 Ray and Jim rock out at the Odeon Sept. 29, 00 Damnations final gig.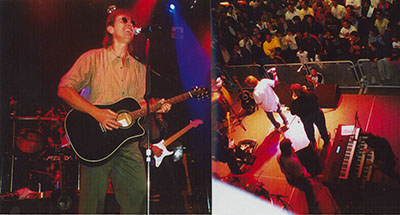 At left, Ray at the Odeon, right, the view from above the band, with Rich Spina (great guy) at the Rock Hall.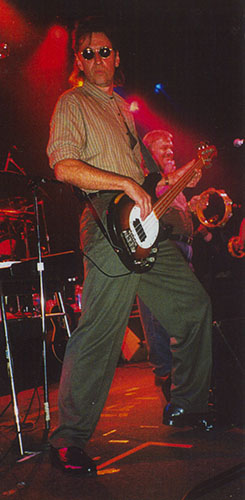 Ray playing bass at the Odeon Theater in Cleveland, OH on Sept. 29, 2000.
continue to page 6 of Illusions Of Justice.